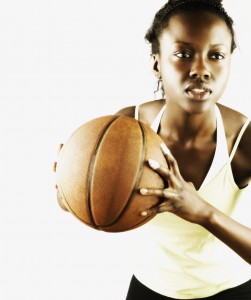 Finding makeup for black skin used to be a challenge. Now there is definitely a pretty wide selection of cosmetics for sale in every mall you go into however back in the day very hard to find makeup products which was truly suitable for African American skin.
Specific beauty corporations have now came to the realization that girls of colour have requirements too and also have funds to spend and they've made products as a consequence.
Choosing A Foundation
The kind of foundation for African American skin that you may need for the summer and wintertime will be different owing to the varying conditions. This can have an impact on the skin and needless to say everyone tans throughout the summer season which means your winter makeup is going to be too dark. The very best option is to use two foundation items and combine them together.
Selecting a Blusher
The most beneficial types of blushers that compliment darker skin would be the more vivid hues of red wine. This really should be put lightly on the cheek bone area as a way to create a highlight for your bone structure. Never apply too much otherwise you might finish up looking like a painted doll that is certainly not the look we are after.
Choosing The Right Colour For Your Eyes
In order to add an emphasis to the eye area I'd personally generally encourage that you apply black eyeliner. You can buy a pencil or liquid eyeliner, according to your ability. If you happen to have a good and stable hand the liquid eyeliner is going to be excellent and supply you with a lovely narrow line just over your eye lashes. An eye pencil is easier to work with and I recommend this for starters.
Great hues of eye shadows for black women which work well on darker skin are red wines as well as plum shades. Work with a small brush and place the eyeshadow really lightly against your eye socket just over your eye liner application.
Choosing A Lipstick For Black Skin
A fantastic choice in lip colour to compliment your blusher and eye shadow is a red wine colour or browns or maybe a good deep red. If you are going to use a lip liner always be sure that it's the identical colouring as the lipstick. They need to blend completely.
Possibly Related Posts:
Related posts: